Rock My Merch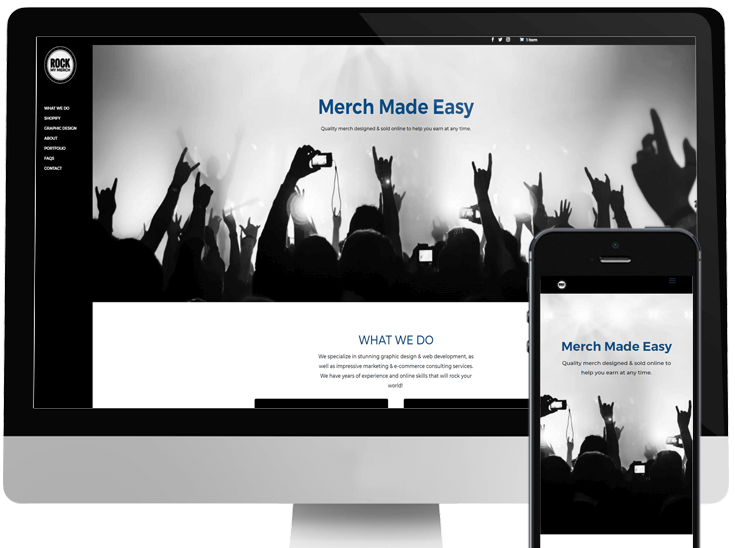 When Corey (our founder and lead designer) decided to create a much-needed eCommerce branch of the Three Side Design business, she needed to create a website that would convey my simple, straight-forward design aesthetic with a bold pop, and still provide the visitor with thorough information. This website, and the entire branding package, speak to the ideal client aesthetically and drives home the primary CTA in a way that Corey calls "electric".
If you are looking to get in the eCommerce game, be sure to go there and check it out. Corey applies the same branding knowledge and UX tactics to eCommerce sites to drive branding and sales for online profit generation.
Ready to Get Started on a Project? Or Have Some Questions?